ppc services company in delhi
PPC Services Company in Delhi
Primarily research and then approach Devweboic PPC Management Company in Delhi to hit the target audience and grow up your sales remarkably.
A huge amount of your budget is spent on Google ads and PPC but it's worth it if you hire the best PPC company that has a renowned reputation among the digital ecosystem like DevWeboic. With numerous years of the digital journey, we have served many clients and developed a well-known reputation for our magnificent PPC management services in India as well as internationally.
Pay-Per-Click helps to gather a dense crowd, who are very much interested to purchase your campaigning product through these ads. The PPC ads developed not only appear on the search pages but also on the website pages which have permission to display ads. PPC ad campaigning in sync with SEO strategy helps to show better prospects and good conversions.
Be a top ranker by achieving success, generated by the PPC ad campaigning of Devweboic best PPC agency in Delhi.
Grow your business with our Best PPC services
Lead generation is a must, to make your business successful. Our professionals have been successfully creating wonderful Google ads and Facebook ads to generate leads with their pay-per-click services.
As per the trend, Google search, shopping ads, and Facebook ads are the successful means for product promotion. These platforms boost up sales remarkably.
YouTube videos are another meaningful platform for brand promotion. All the professionals PPC experts of Devweboic.com create YouTube video ads that are very easily accessible to loyal users. These influential YouTube video ads encourage viewers, subscribers, leads, and sales are increased tremendously.
It is an online advertising tool in which advertisers receive cost when users click their displayed ads on Google. Therefore, it is called pay-per-click marketing.
Why You Should Choose Us ?
We are a result-oriented PPC Company in Delhi providing premium PPC Management Services
Devweboic solution, a top-rated PPC Service Company in Delhi, we have a team of proficient and experienced PPC experts who work tirelessly measuring campaign performance to deliver the best value and greatest number of leads from their PPC Campaign. Our PPC experts works on each and every aspect of the PPC campaign which includes Keyword Analysis, PPC Copywriting, Search advertising, Bid management, Performance Report, conversion call/sales, audience Targeting, and lead generation, etc. Being the best pay-per-click (PPC Management Company) services in Delhi, we are committed to our clients to grow your business with our best Pay-Per-Click services which are affordable as compared to other PPC agencies in Delhi.
Assured PPC Campaign Management
Devweboic provides an integrated PPC Services Agency in Delhi
✓Search Ads
✓Display Ads
✓Remarketing Ads
✓YouTube Ads
✓Social Ads
✓Online Shopping Ads
✓Local Service Ads
✓In-Stream Ads
Result Oriented PPC Services
Our PPC experts works on each and every aspect of PPC campaign which includes Keyword Analysis, PPC Copywriting, Search advertising, Bid management, Performance Report, conversion call/sales, audience Targeting, and lead generation, etc Grow your business with our best Pay-Per-Click services
We offer the best PPC Packages at Devweboic being the best PPC Company in Delhi we provide premium PPC services to our clients starting from just INR 9,999/Month which includes all Google advertisement, Keyword Analysis, Bidding Management,  weekly Report, content creation.
Need PPC Company in Delhi?
Get The Best PPC Services For Your Business at Devweboic
BEST PPC SERVICES IN DELHI
These ads appear on the top line and the bottom line of the search results with no visuals. A specific set of keywords trigger the ad to get appeared in search results. Long-tail keywords are the best type of keywords used. The more relevant the keywords more would be the auction to bid.
Ads with photos and text both appear on Google's partner website. It targets a specific type of people who are particularly interested in your business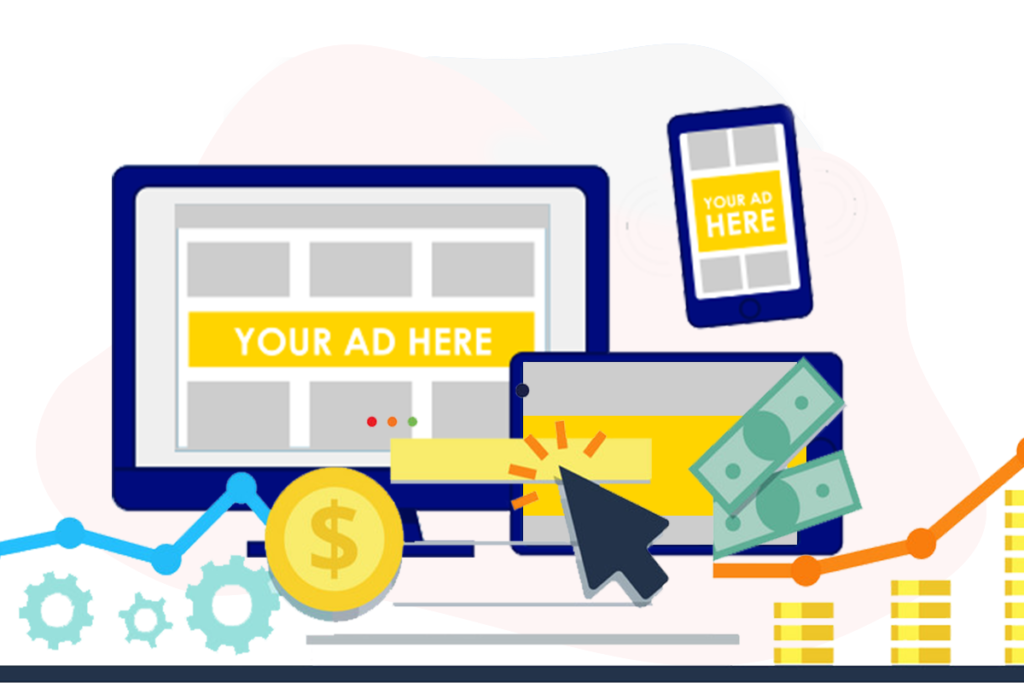 The most popular type of paid advertising to connect with social media users like Facebook, Instagram, Twitter, Pinterest, Linked In, etc. Social media platforms offer a variety of formats to display your ads to attain a targeted audience
Providing best marketing strategies so that the buyer does not opt for any other option to purchase the product, for which we are displaying an ad. User will select our brand to purchase
These ads provide complete information about a product, that is how to avail of the product and the exact prices for which it can be purchased. It creates a "window shopping" environment on the Internet for the users to browse freely the different companies for their product.
Ads provided for daily purpose services. These ad services work separately from traditional Google ads like plumber service, locksmiths, electricians, etc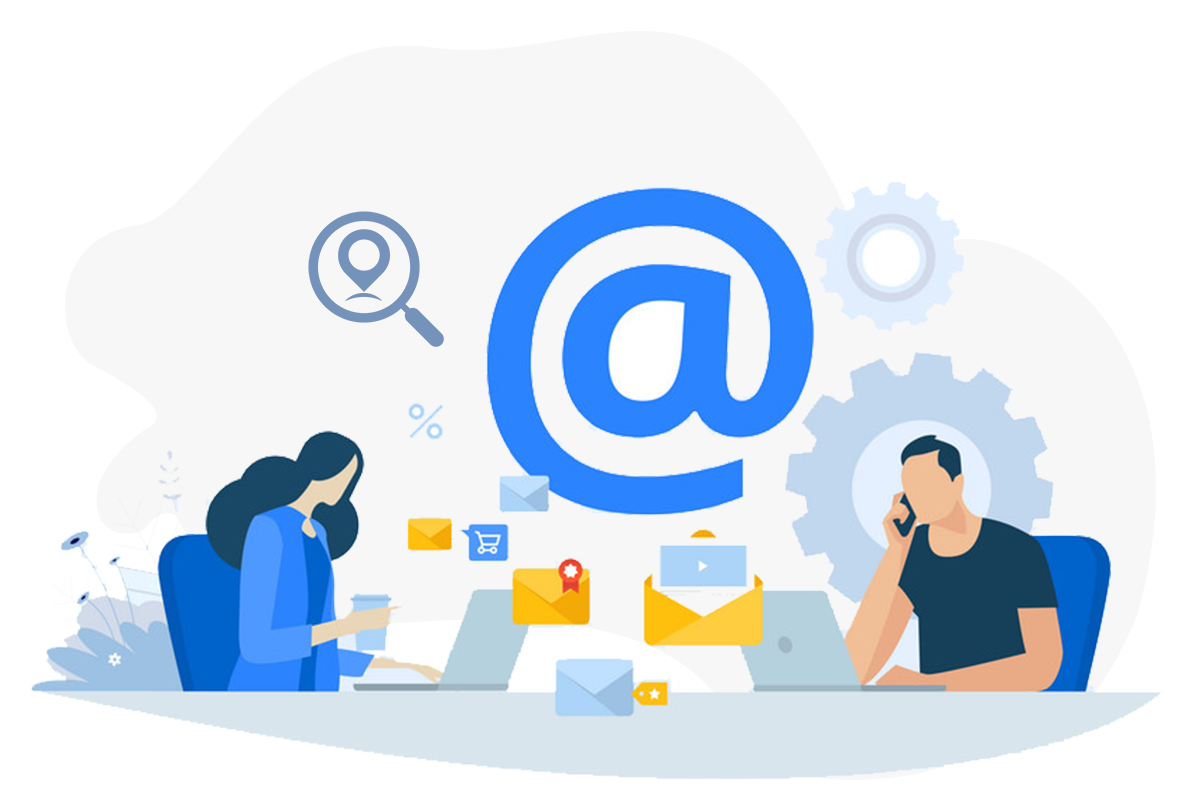 These ads are seen at the top of the user's inbox marked as an ad tag on the email
Ads appear in the form of videos on the YouTube channel. 63% of all Internet users regularly watch YouTube. So, this is the best option to publicize your product online and again remarkably.
According to the 2019 analysis, PPC marketing experts would dominate audience and automation. But As per the recent year, 2020 trend is changing some upgrading has been analyzed by the best digital marketing company "devweboic.com".
There will be least controlled Automation, AI, and machine learning.

More ads much better audience would be the target.
Maintaining continuous track and privacy provided.
More valuable PPC strategies have been designed.
Exploration has begun to go beyond, Google, and Facebook.
The best agency focusing on brand affinity awareness.
CRO is a necessity.
Get the Best PPC Services For Your Business
Get The Best Digital Marketing Solution For Your Business
Clients We Have Created Results For :
All Your Questions are Answered Here PPC Services FAQ's
Reviews About ppc agency - Devweboic
Slide
Devweboic provides excellent SEO and PPC services for a wide range of entrepreneurs. Their main motive is to increase leads with the help of Google AdWords. The clients felt positive results immediately after the collaboration. The efficient team of Devweboic utilizes Gsuit, Google chat, Google meets Google Drive for communication and project management.
Rohit Arora
Slide
The campaign started by the Devweboic had a strong beginning which facilitated significant improvements in ROI. It served as a wonderful partner to run PPC campaigns, generate leads, and create fantastic landing pages to promote business.
Ankit Singh
Slide
The subject matter experts impressed us by their immense contribution to our project's success. Devweboic's PPC campaign surely enhances sales. The experts carved out accurate copies, identified keywords, and much more. The efficient and impeccable management style of Devweboic drives positive feedbacks available on the pages when seen by external stakeholders.
Varun Rajput
Slide
With the help of Devweboic PPC ad campaigning, we have successfully reduced cost per acquisition and our leads have improved significantly. They analyzed and identified the most effective strategies to keep the cost per click down. Clients always appreciate the team's communication skills and habit of providing regular reports.
Ashish Sholanki
Slide
Exclusive PPC ad campaigning driven by Devweboic encourages online visibility by constructing a marketing framework. Clients, sales grew significantly. Devweboic expert team is extraordinarily professional and equipped with an advanced skill set. They are efficient enough to finish up the task successfully within a given deadline.
Himanshi Kapoor