Without digital interference, it is very much harder to attract new members to your coworking space. Apply digital marketing for coworking space successfully as well as powerful advertising campaigns to ensure the prosperity of your coworking space in New Delhi. Coworking space is a wonderful environment, which is far away from all the distractions, disturbing you in putting up concentration while working. It remarkably helps to build confidence and bridge with like-minded professionals.
Note – Get out of the notion of offering benefits of your property to local entrepreneurs instead provide flexible office space to like-minded people.
Now get digital marketing for coworking space essentials offered by the King of digital marketing surely provides you with Digital marketing services with a steady flow of cash driven by reliable members taking your coworking platform.
Running Coworking Space Business? Want to promote Shared Office Business? Here are Essentials Offered by Devweboic to Win the Battle With Well-Defined Marketing Strategies to Increase Occupancy of Your Space.
Get Deep Information About Your Target Users
It is old but effective advice to find your target customers. Initially, a flexible office space manager needs to be sure that his marketing strategy reaches effective users as much as possible. Attend events, go to places where people gather to work(cofee shops, offices, public places) to talk directly to them and listen to their working space requirements. Listed below are categories of probable members of your co-working space.
Remote Workers or Freelancers
This is one of the categories that extensively used coworking spaces in New Delhi. The new working-age adults have created a huge demand for shared offices. Freelancers or remote workers are the heaviest users of co-working spaces. Freelancers are independent professionals working in their homes lacking a productive environment. Therefore, co-working spaces provide an office-like environment for freelancers.
Small Companies or Team
One of the growing sectors which is very much ready to opt for co-working space due to the not defined budget and high prosperity, like real estate entrepreneurs support personnel, etc.
Corporate Clients
Pandemic has introduced a new format for corporate workers which is Work From Home(WFH). Few companies have adopted the WFH format after lockdown also. Coworking space offers a wonderful environment for individuals who are working from home and in flexible scheduling positions for the structured work environment.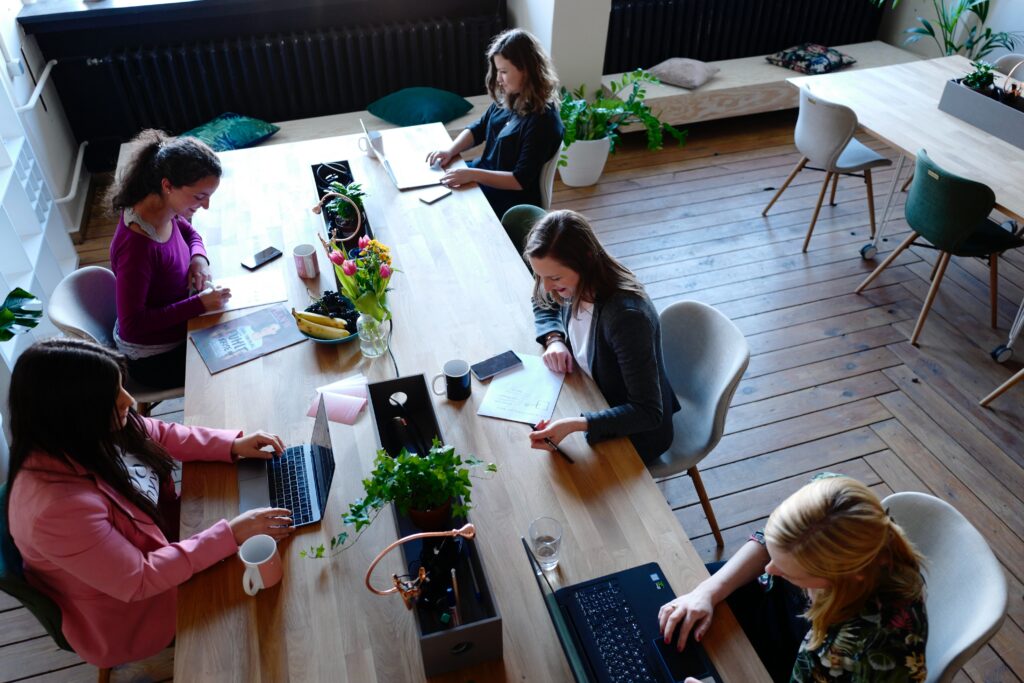 Analysis of Sources Providing the Lead
Take a tour of your lead-generating platforms before you advertise coworking space.
Website
Add an appealing website that can successfully deliver a complete information package about your coworking space, which helps tremendously in attracting potential members to your space. Make desired changes in your outdated website which is unsuccessful in bringing more conversions. Optimize important pages such as the home page, about page, contact page, etc. for maximum conversions. Adding lots of visuals of the co-working space on the website is an important element. 
Events
Events are an essential part of every business and your coworking space should be flexible enough to provide conference room or event spaces to hold commerce meetings. The presence of event space makes feel freelancers free, to conduct their workshops. 
Offline events like entrepreneur conferences or meetings, and orientation programs boost marketing efforts. Run workshops and events, and invite influencers or experts to drive engagement and promote your co-working space. Running Non-profit or charity events is effective in attracting local companies. Engage local businesses like tea shops, restaurants, theatres, etc. by promoting their services in your co-working space.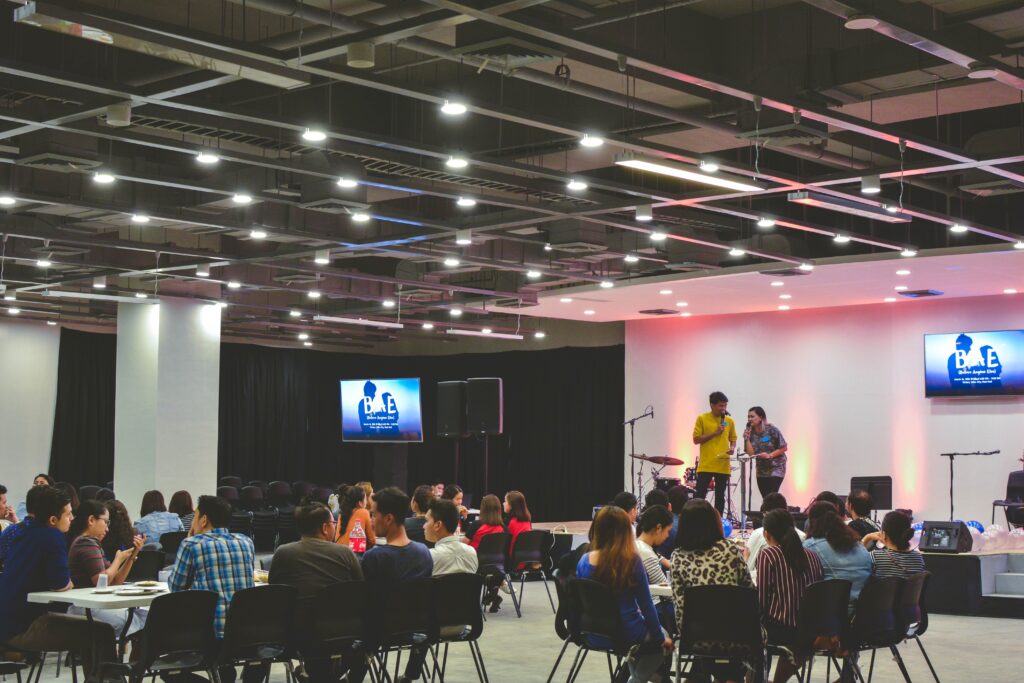 Social Media Marketing For Coworking Space
Make an outstanding social media presence with the best digital marketing strategy. Social media is the fastest way of developing a presence long-lasting. Since users are spending ample time surfing the net on their smartphones to look for their requirements. Here are a few tips for an effective social media marketing strategy:
Post Consistently

Outsource social media accounts for their management to freelancers.

Consider influencer marketing. Collaborate with celebs to post stories about your co-working space on Twitter and Instagram.

Use hashtags for generating higher engagement on social media. 
Online Brokers
This marketing strategy provides you with more visibility to the people who are looking for office spaces. Online brokers can promote your co-working space to individuals and businesses who are searching for flexible working space. However, one disadvantage of online brokers could be that they might be promoting your competitors at the same time.
Brokers
Some brokers in your locality might be providing property management services that will help you direct your business and also provide coworking space. Went to work out with a commercial real estate broker to define all your coworking parameters like market size, space available, etc.
Implement Various Tactics for Digital Marketing
Design a Website
Your website is the representation of your brand. Therefore, it's important to create a professionally designed website to tell your brand's story. This is the place to inform people what differentiates you from your competitors. State clearly in Unique value preposition the value and advantages they will get as a member of your co-working space. 
To make your coworking space website stand out be sure to stuff high-quality organic content to your website, which has to be wonderfully designed.
Here are some of the must-have elements of your website:
Add a brand logo. It represents your brand and helps people to remember it. 

As social proof add your co-working space members' reviews and testimonials with their pictures on the website. 

Provide visualized experience of your co-working space with the help of a video showing the environment and features of the co-working space.

Keep the sign-up process simple. 

Mention fees for membership and offer for first-time members.

A contact number to reach out easily.

A blog on topics related to the niches of members of co-working space.

A newsletter to keep members updated and share necessary information.
Email
Develop an email list and deliver value-added content to your current members and aspiring users too. The visitors on your website who sign up but do not take any action or do not buy service need to be retargeted through follow-up emails. The follow-up emails with effective content have a huge impact on conversion.
Social Media
Surely develop a presence across various social media platforms which will spread awareness and bring more value to your coworking space. Consider Social Media Platforms like Facebook, Instagram, Twitter, and Linked In to reach out to the target audience in the most effective manner. 
Social media platforms can be used to generate engagement in the following manner:
Facebook
Facebook allows to narrow down the audience on basis of location, gender, profession, and other parameters. Set up a Facebook ad campaign to target freelancers, startup owners, women entrepreneurs, etc. 
Instagram
Instagram is the most popular social media platform. Currently, video marketing is the best strategy that should follow to acquire huge engagement. Share interior videos of coworking space. Also, post education and explainer videos about events, promotions, customer testimonials, and workshops. 
Twitter
Twitter is a great platform to share information, news, and offerings. Use hashtags for generating more engagement.
LinkedIn Marketing for Shared Office
Linked In allows to network with people and builds professionalism. It is a great platform to build a community for your co-working space.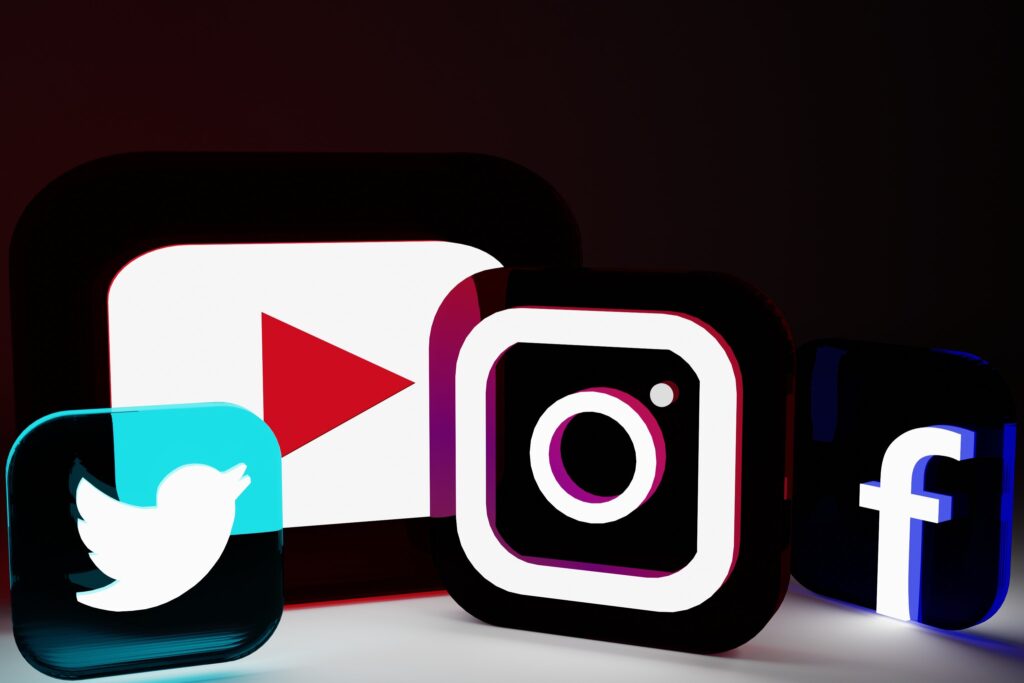 Pay-Per-Click
Pay-Per-Click is a very beneficial strategy for advertising when a user searches for a coworking space in a local market. It helps you to place you at the number one position in various search engines and develops a very prominent online presence. Also, Pay-Per-Click is economical because the advertiser only pays when the potential customer clicks on the advertisement. 
SEO For Coworking Space
Getting a website designed and running does not make you win the battle. You need to make sure that your co-working space website appears on the first page of SERP(Search Engine Result Page) for better conversion rates. Achieve higher rankings in SERP with the help of the optimization of your website. Regularly update your content with new information and offers. Designed blog of your coworking space will bring you to target people surely.
Here are a few things to work upon while optimizing your co-working space website:
Easy to Navigate Website: Your website should not be confusing and tricky to navigate. Provide easy-to-access links for about, location, solutions, and contacts page on the home page of your co-working space website. Resist users to think about where to go next by guiding them through the pages. This will surely reduce the bounce rate.

Get rid of broken links and pages: To keep visitors and Google happy make sure to keep your website error-free. Otherwise, Google can penalize your site. Fix reinstate dead pages and redirect dead pages. Also, links to other sites are broken. Older URLs in sitemap which have been deleted or URLs of pages that no longer exist.

Meta Title and Meta Description: Underestimating the role of Meta titles and Meta descriptions can be a big mistake because they are shown on Google results which influences the decision of the potential visitor to click on your site.
          Here are simple guides to follow:
Don't exceed the character limit for meta title and description (55 characters for Meta title and 164 characters for Meta description).

Include target keyword
          4. Write SEO-friendly Content: In order to rank on top of search results write SEO-friendly content. Here are some applicable rules to follow while writing content:
Each page should contain at least 100-200 words of content.

Use the hierarchy of heading tags.

Include target keywords in headings.

Use relevant target keywords in the content.

Avoid Keyword Stuffing.

Use Grammarly to avoid spelling and grammar errors.
           5.  Build Backlinks: According to Google, backlinks are one of the major ranking factors. Therefore, backlinks are mandatory for co-working space marketing strategy. 
            6.  Website loading speed: Make sure your website's loading speed is good. The ideal speed is 0-3 seconds.
           7.  Run a Blog: Running a blog related to the niches of your co-working space members can help you build a community. Sharing fresh and informational content in your blog post can be an effective lead generation strategy.